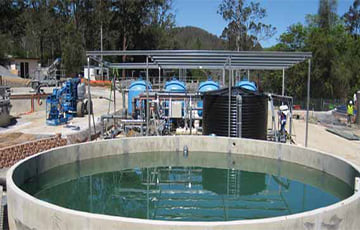 National Poly have manufactured custom storage solutions for water treatment plants across Australia.
Through our distribution network, we draw from a wealth of knowledge in the fabrication of industrial tanks for treatment plants. Our staff understand the demands on companies to complete large projects within tight time frames while retaining high quality.
Working with National Poly Industries gives you the benefit of a manufacturer who is both established and professional.
We are dedicated to providing the highest level of service at all times. Our experience comes from over 100 years combined knowledge and state of the art manufacturing facility.
If you need custom storage solution then talk to one of our industry specialists on 1800 758 709.