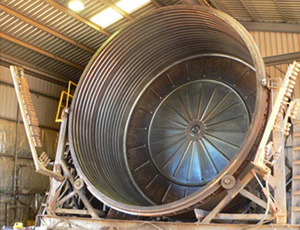 There are many advantages that rotomoulding provides including a superior product and the potential to manufacture very large items. Another benefit are the costs associated with fabricating moulds, which can be remarkably inexpensive. Known as tooling, moulds can be cast, machined or fabricated by hand. They are usually made from materials that are good conductors of heat such as aluminium or steel. A main requirement is allowing enough space inside the mould to allow heated plastic to flow to the right areas. Moulds that are fabricated by hand are normally the cheapest, and a professional toolmaker can make amazingly complex parts. More intricate moulds can be cast from aluminium. Machine moulds are the most expensive methods but provide highly aesthetic finishes.
Do You Need Help Fabricating Your Mould?
Let us help you to determine the best tooling method for your project and ensure your mould is formed correctly. Talk to one of our rotomoulding specialists today on 1800 758 709.