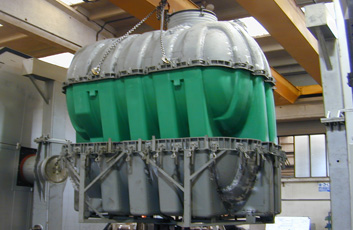 National Poly Industries specialise in rotational moulding, commonly known as rotomoulding. Some other moulding methods include injection moulding, blow moulding and compression moulding to name a few. Each have their place, but for large and custom moulded plastic products we believe rotomoulding is by far the best solution. It is an invaluable option which every product designer should understand and have access to. Its versatility in moulding both small to large and simple to complex plastic products is second to none. Rotomoulding is also able to provide a single, unified and seamless piece allowing products to be of higher quality and built with greater strength. There is also a great deal of flexibility available when designing and processing a product. This allows you to create very unique parts and come up with advanced and innovative solutions. Rotomoulding in short lends itself to creativity.
Rotomoulding Suitable For Your Project?
To discuss your project we invite you to leverage off our extensive experience and in-depth knowledge. Talk to one of our rotomoulding specialists today, call 1800 758 709.