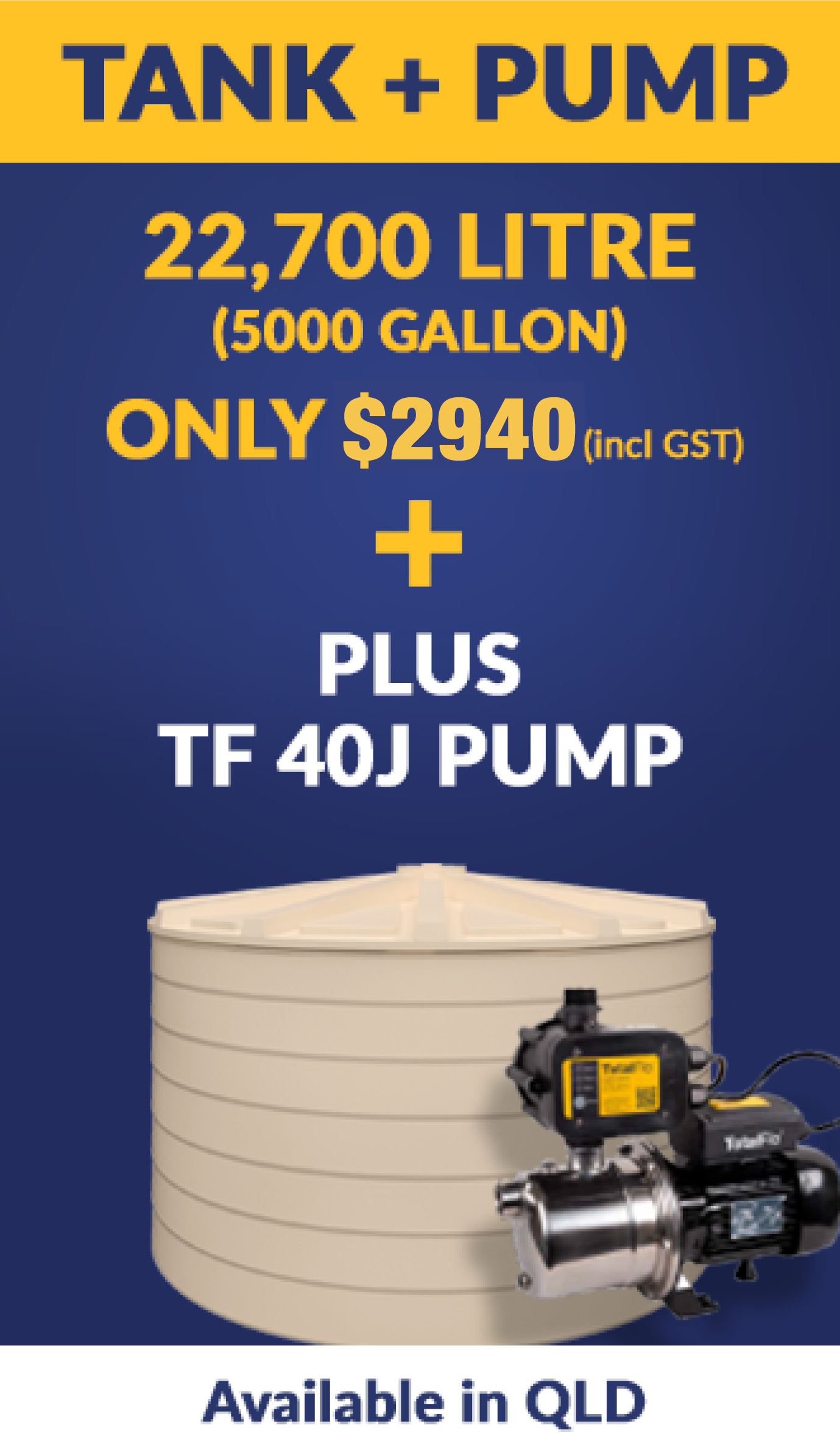 5000G TANK SPECIAL
ONLY $2740 (inc GST)
Available in Queensland Only
INCLUDES:
Free delivery up to 500km from our Bundaberg branch
Standard fittings (listed below)
Lock in Special Now, Pay Later
*Available in our full colorbond colour range This large-capacity tank will provide a useful supplement to your mains water supply or in combination with a second tank when rainwater is your only supply for household use. Hurry this Poly Tanks Sale will end soon. Get your tank now and save. Lock in our special price now and pay later.
Accessories included:

Stainless Steel Meshed Strainer

Stainless Steel Meshed Overflow

Brass Outlet of 1 1/4" standard

Brass Gate Valve of 1 1/4" standard