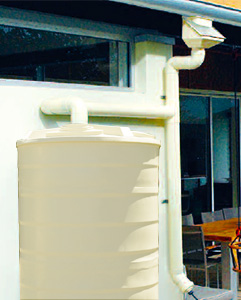 Downpipe first flush water diverters improve water quality and reduce tank maintenance by preventing the first flush of water, which may contain roof contaminants, from entering the tank. The first flush water diverter is installed at the gutter downpipe or via a T-junction to a new or existing system of 90mm, 100mm or 150mm diameter PVC downpipes. Our kits include everything that you need to complete your installation. You just add the appropriate length of pipe based on the quantity of water you wish to divert. Consider that each 1m of 100mm PVC pipe will hold approximately 8 litres of water.
Features and Benefits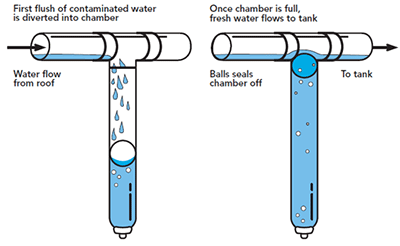 Prevents sediment, bird droppings, spiders, insects and debris from entering your tank.
Improves water quality, protects pumps and internal appliances.
Easy installation, just add pipe and glue.
No mechanical parts.
Low maintenance requirements.
Relevant Videos