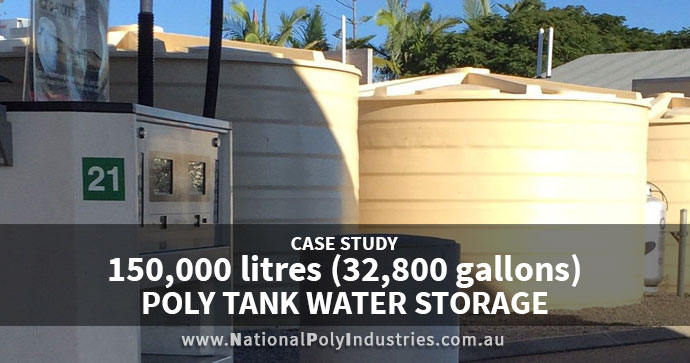 Pump Energy
required water storage capacity of 150,000 litres (32,800 gallons) at their
petrol station in Curra, Queensland
. We regularly cater to large commercial storage volumes using multiple tanks which make for a cost-effective solution. In this case we supplied Puma Energy with four 37,200L (8,200 gallon) poly tanks. There are many benefits to installing multiple poly tanks compared with one very large steel tank of the same capacity. Installation on top of the tank cost can be quite expensive. On the other hand, multiple poly tanks can be delivered and sited with appropriate fittings ready to be connected. Another benefit with may poly tanks is the redundancy factor. It is high risk to store your whole water supply in on one large 150,000 litre tank. With multiple smaller tanks, if one is accidentally damaged then the other tanks can still hold water while the fourth is repaired or replaced at a much lower cost.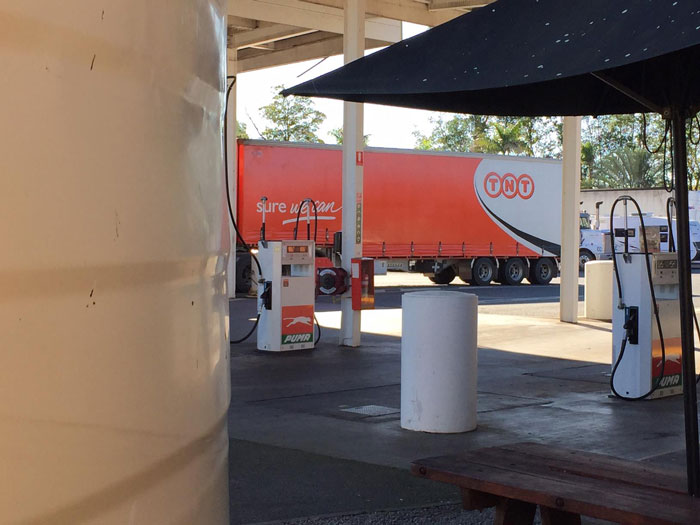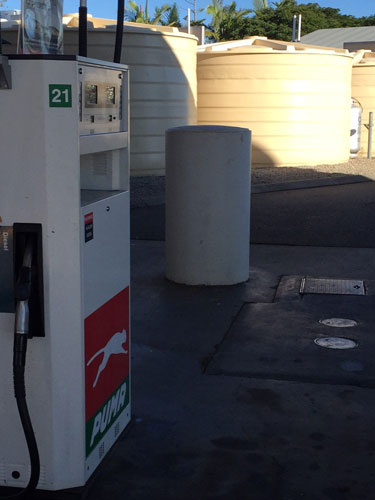 If like Puma Energy you also have very large water storage requirements,
contact us for an estimate
. We can meet your needs, manufacturing and delivering multiple high-quality tanks with correct fittings, at a very competitive price.