Thin Tank Range
ThinTanks is about innovation, research and development. The thought of having to install a circular rainwater tank in the backyard of a modern home led to the conclusion that there was a need for a more environmentally appealing solution. The answer was to make a rainwater tank that looked like a fence! Once the decision was made it was automatically followed that the tank was made as thin as possible. As a result the modern and stylish tanks are an excellent space-saving solution. ThinTanks are certified protected Australian Registered Designs, developed and manufactured in Australia and compliant with all AS/NZ Standards. ThinTanks are manufactured with the unique high precision tooling, coupled with high quality material, resulting in extra longevity and durability.
Please note: The dimensions shown here on this listing are approximate/average values for the same tank across the different branches, since the dimensions of the tank could be different depending on which branch your tank is coming from based on your location.

Please click through to the product page of the tank to get the actual dimensions for your tank for your location.

Contact National Poly Industries on 1800 758 709 if at all concerned.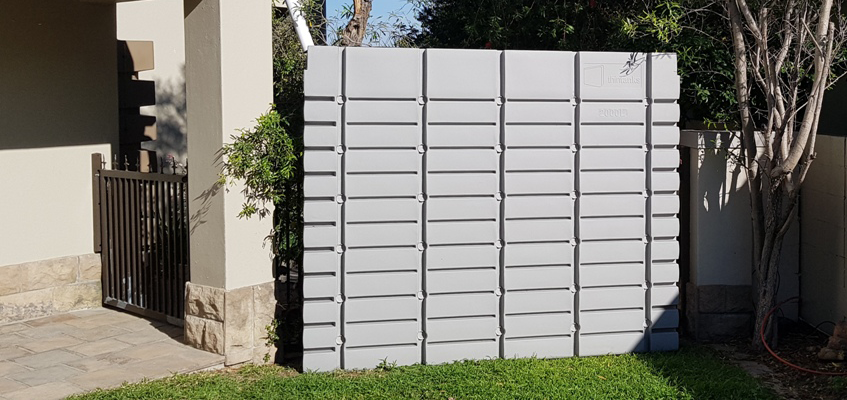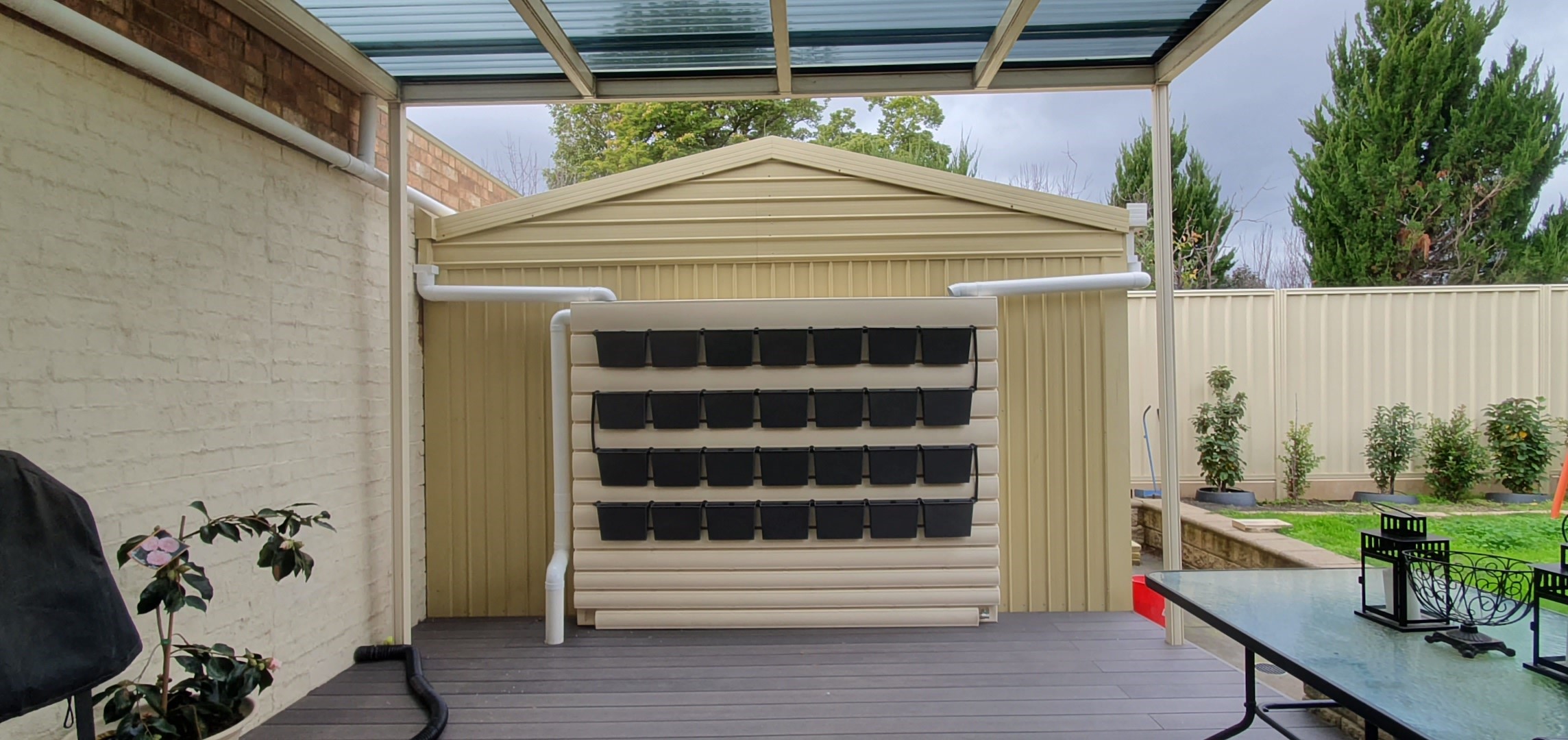 Download the Thin tanks flyer here.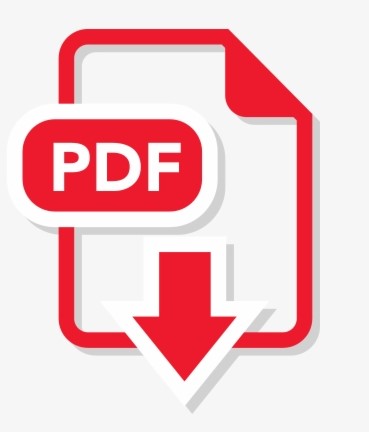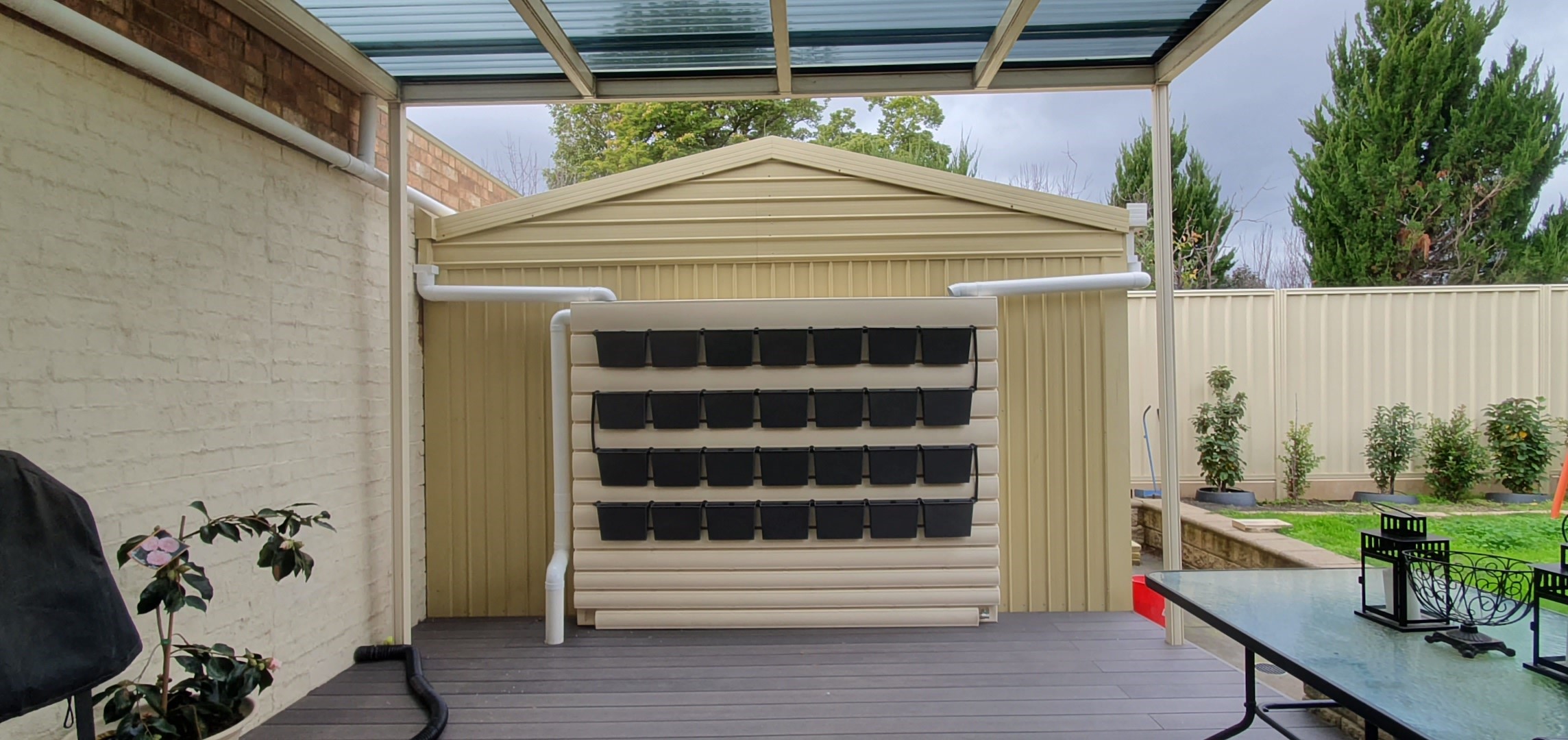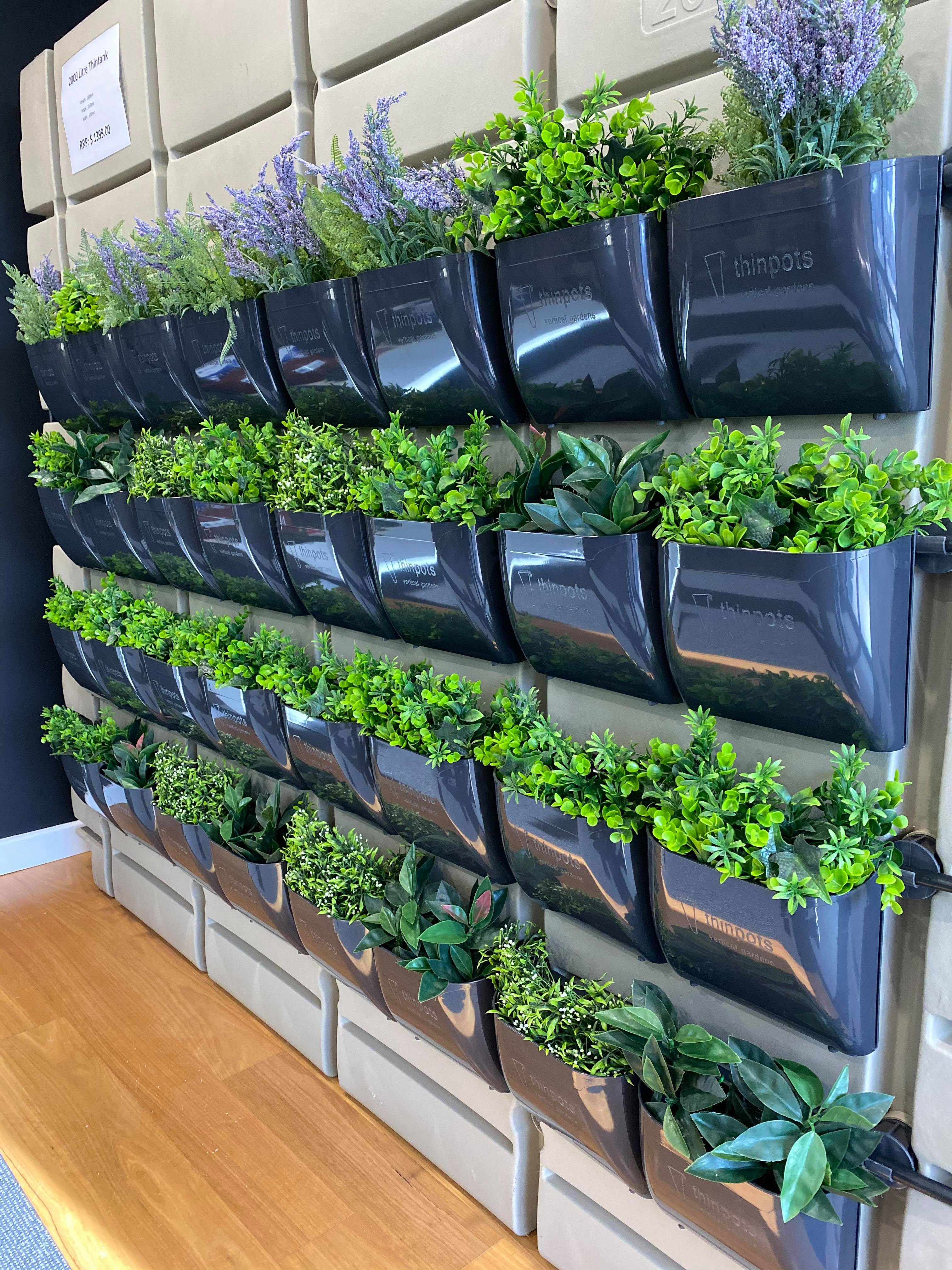 ThinPots
Turn your tank into a vertical garden with ThinPots!
The ThinPots Vertical Garden System is a series of pots which are designed to hang on the front of the ThinTanks™ cleverly turning your tank into a garden. Each pot has a penetration at the top and middle to allow for an irrigation dripper to be installed and two small drainage holes in the bottom.
How are ThinPots attached to ThinTanks?
The pots clip directly onto the irrigation pipe supported by concealed clips which insert into the cross wall connection voids in the ThinTanks™. The cross wall connection void plugs are replaced with ThinPot connectors which are designed to have standard 13mm irrigation black poly pipe clipped in to the connectors. The ThinPots have a rolled top lip that slip over the 13mm pipe.
Can Thinpots be installed without a ThinTank?
Yes it is possible to install ThinPots directly onto a fence or a wall using clamps to connect the 13mm poly tube to any suitable surface.
How long does it take to install the ThinPot Vertical Garden system?
Installation of a single row of 7 ThinPots on a ThinTank should only take about 20 minutes, excluding irrigation pipework and system connection and the planting of the pots. Installation of a 4 x 3 ThinPot Vertical Garden System on a fence (12 pots in total - see photo in Gallery) should only take about 40 minutes including a simple irrigation pipework system with connection for garden hose.
Download the Thinpots installation guide here.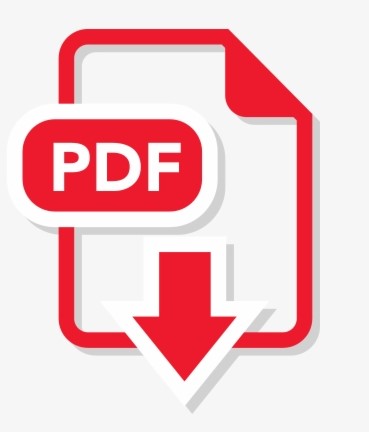 Benefits of ThinTanks:
Australian made and manufactured from 100% UV stabilised, food grade polyethylene resin
To ensure maximum strength, all ThinTanks are made of solid one piece construction
Aesthetically pleasing appearance
Designed to suit any location
Can be positioned alongside a fence, against house wall
Can form an internal courtyard
Can screen off the backyard
Provides minimum intrusion on your property
Use any number of tanks to achieve the desired capacity
Large colour range
Benefits of Slimline Tanks
Manufactured from high quality food grade UV stabilised polyethylene (No BPA)
Available in a range of colours
Easy to manouver
Will not change the taste or quality of your water.
PE tanks do not rust or corrode.
Come with quality Watermarked Fittings as standard.
Can be linked together for greater storage capacity in limited areas.
Other Ranges
| | | |
| --- | --- | --- |
| | SLIMLINE TANKS | |
| | ROUND TANKS UNDER 10KL | |
| | ROUND TANKS OVER 10KL | |
| | INDUSTRIAL TANKS | |
Shop our full range
---
Shop the full NPI Group range of products.